Hooha for App.net released on Google Play
August 26, 2012
Hooha (formally Jive), a new App.net client built for the community from the ground up is now available for download from Google Play.
Hooha is a beautiful yet simple, minimalistic app designed for readability, while making posting and sharing on App.net from your Android device a piece of cake.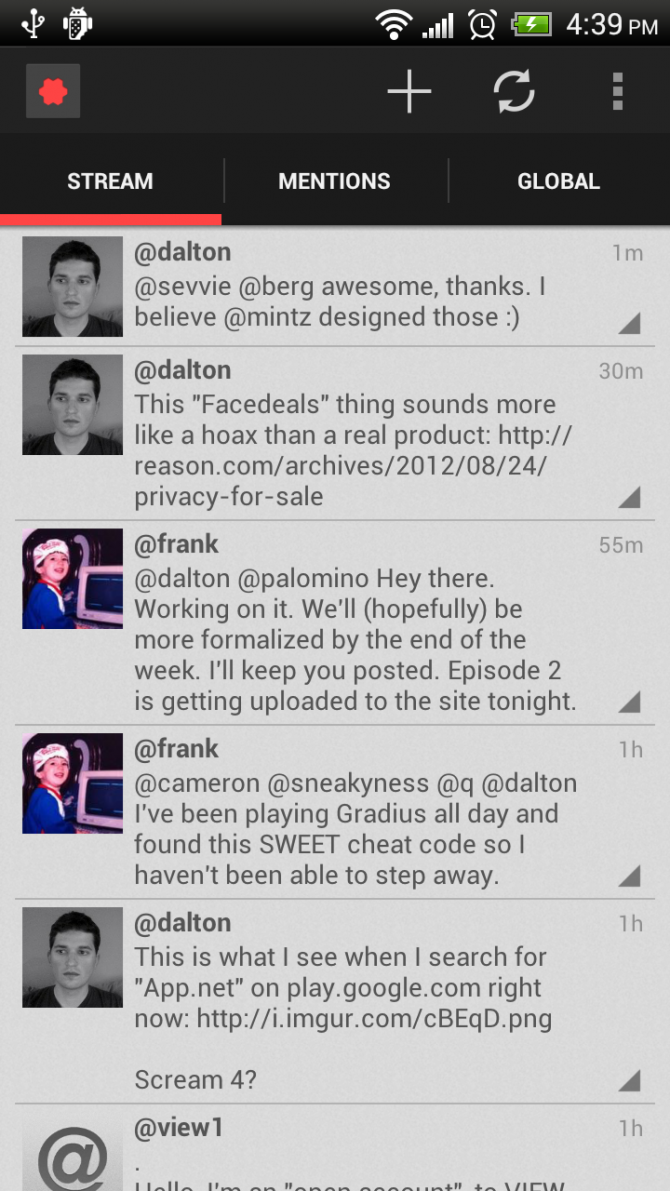 What's App.net? It's a different kind of social platform. A real-time social service where users and developers come first, not advertisers.
Don't have an App.net account? Want to be an appster, or an appdotnetter? https://join.app.net
Got App.net? Then go get Hooha and see what all the hooha is about.