Etsy Local Goes Mobile
September 1, 2015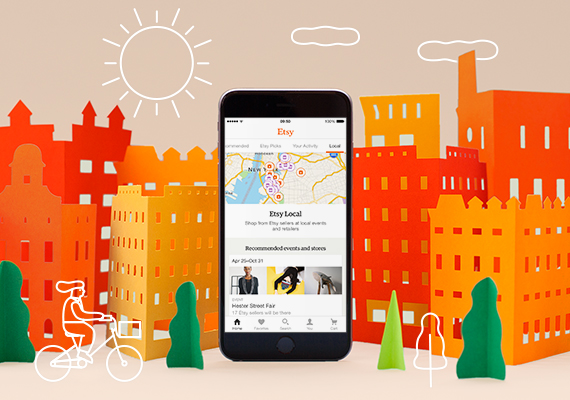 Last week my anxiety and anticipation was building, as a whole lot of work from a great team of individuals I lead at Etsy was just about to be released to the world. And that feeling is exactly what I get out of bed and go to work for.
And then we launched the all new Etsy Local home screen tab on the Etsy app the iOS and Android!
With Etsy Local you can find Etsy items and sellers near you, at events like pop-ups, craft fairs, and flea markets or local shops. Etsy sellers can add events like craft fairs and markets that they are selling at, and retailers that are part of Etsy Wholesale can have their brick-and-mortar stores included on Etsy Local as well.
While I've been working on Etsy Local for most of this year, it's with great excitement that I share the release of our new browsable Local experience in the Etsy app.
I think it's a great way to discover new sellers  and a great new channel for sellers to be found on Etsy, all while supporting the growth of local small businesses through commerce.
You can read more about the launch from my colleague Johanna Beyenbach, over on the Etsy blog. You can find local stores and events happening in your neighborhood in the latest version of the Etsy shopping app, available on the Google Play Store and Apple App Store.